$35 a Day for Alpine Rentals!
Call Now (509) 264-9830
Check out the Osprey Ski Shop for all of your winter cross county ski, alpine ski and snowboard rentals!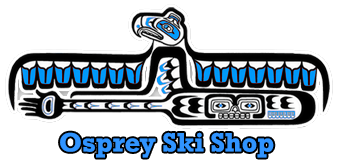 Whitewater River Rafting on the Wenatchee River & Tieton River
Class 3 Whitewater - September
Osprey Rafting Company est.1991. Made in Leavenworth, Washington
Osprey Rafting Company's mission is to Provide Quality and Fun River Experiences for All Ages.
Osprey Rafting Company is the most diverse company in Leavenworth. We are the only company that offers; Class IV rafting in the bottom of Tumwater Canyon, private beach BBQ's and have plenty of Leavenworth parking.
Osprey's professional, friendly guides will deliver an ultimate river experience at any level. We also rent; gear, kayaks, paddleboards and tubes.  
Osprey Rafting is located at the corner of Hwy.2 and Icicle Rd.
Reserve your whitewater rafting adventure on the Wenatchee River in Leaveworth WA and Tieton River in Yakima WA (September).
509-548-6800